We produce products that create a calm zone and LESS STRESS in your busy home.
 Our fragrances are 100% NATURAL with true wellbeing benefits: to help you sleep better, stress less, boost your energy or lift your mood. Flickerwick is an eco-friendly and cruelty-free natural goods company, focused on non-toxic and plant-based ingredients.
We hand-pour our products in small batches to assure quality and consistency.
Flickerwick launched in 2021.
Many have loved the fresh scents that Flikerwick brings to their homes.
Flickerwick has expanded and become a household name with a much larger workshop
Meticulously crafted
All Flickerwick's products are plant based, cruelty-free and made using 100% soy wax. The premium fragrances mean that your home will be filled with the rich aromas of Flickerwick's while you enjoy a long clean burn time.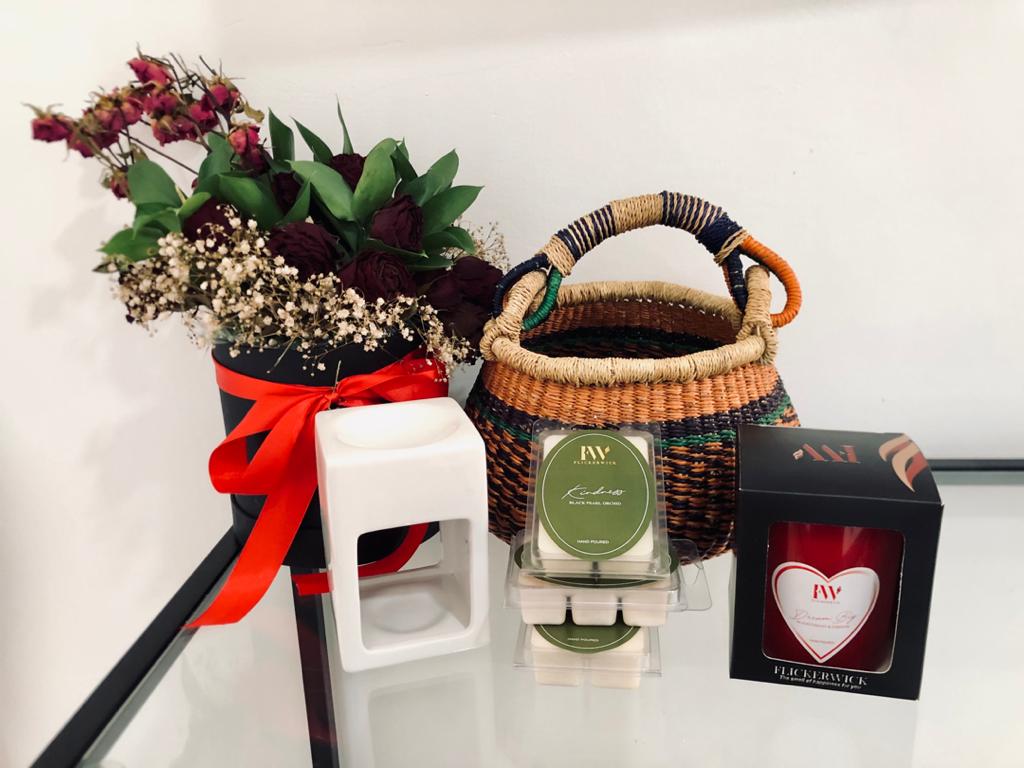 Our eco-friendly packaging
All Flickerwick packaging is 100% recyclable. We also use 100% recycled shipping materials with paper packing tape to ensure your order is as eco-friendly as possible.